Milligan & Mitchel, LLP is a San Diego law firm serving all of San Diego County. We focus exclusively on family law issues, including divorce, mediation, paternity, child custody, child support, spousal support, and property division. Our attorneys have almost 30 years of combined experience handling all types of cases from simple uncontested agreements to complex litigation.
Milligan & Mitchel, LLP has a ranking in the 2016, 2017 and 2018 Edition of US News – Best Lawyers "Best Law Firms".
Our office is centrally located in Mission Valley, and we regularly appear in all five San Diego family law courts, including Downtown (Central Division), Family Support Division (Child Support), South Bay (Chula Vista), North County (Vista), and East County (El Cajon).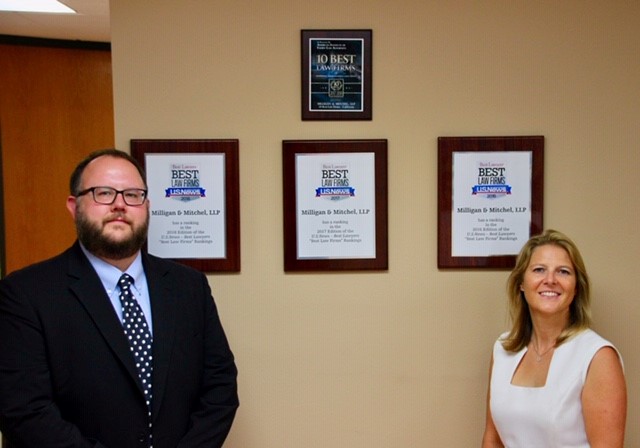 Call us today to get answers to your family law and divorce questions.
Milligan & Mitchel, LLP
409 Camino Del Rio South, Suite 101
San Diego, CA 92108
P. 619-303-4200
F. 619-327-4188